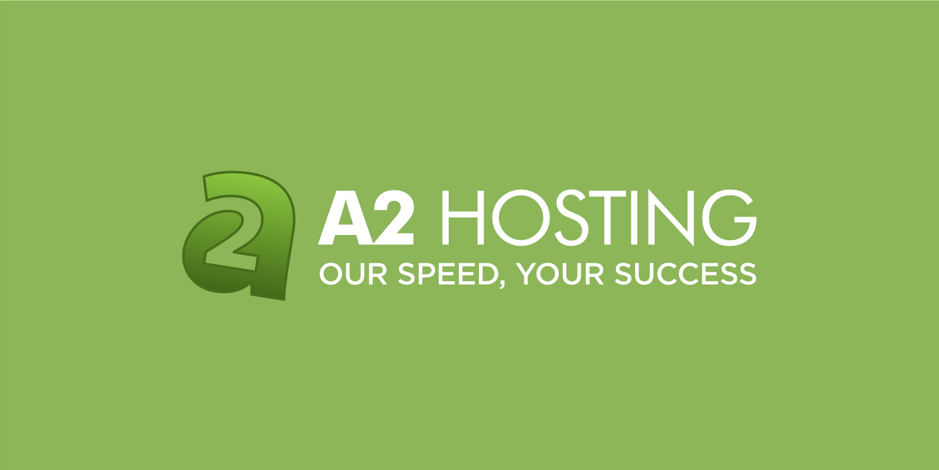 Want to know the about A2 Hosting? Keep reading this article to know all.
A2 Hosting was established in 2001 and previously it is known as Iniquinet. Its aim is to provide quality hosting services to its consumers.
Let's have a close look at the features of the A2 hosting:
Loads your site 20 times faster:
The most exciting feature of A2 hosting is the website loading speed that they offer. Their turbo servers load the website of a consumer 20 times faster than other hosting services. The fast loading speed means more conversion rates. The visitors on your website will get a better experience due to such blazing fast loading.
99.9% uptime:
A2 Hosting provides you with a 99.9% uptime. Do you know what is uptime? Uptime is the duration for which your website is visible to the visitors. That means that 99.9% of the time your website is visible to your customers. Such a huge uptime is only offered by the A2 Hosting.
Free CDN:
A2 Hosting gives their customers a free Cloudflare's CDN. Here, CDN stands for Content Delivery Network. The advantage of Cloudflare's CDN is that it will block all malicious virus. Along with blocking malicious threats, it will also help in increasing the uptime of customer website.
Get SSL certificates for free:
An SSL certificate gives your website a better identity as well as an enhanced security. SSL is nothing but a Secure Socket Layer. A2 hosting gives these certificates to your website for free. You don't have to pay a single penny for getting these SSL certificates.
A2 hosting gives users three types of SSL certificates:
Advanced: It is for those users who have multiple websites.
Wildcard: It is for all the sub-pages of the given website including all sub-domains.
Single Site: As the name suggests it is only for a single website.
Hosting service for both Windows and Linux operating system:
Some you may have Windows operating system while some may have Linux. A2 Hosting is compatible with both operating systems. The pricing for both operating systems is different.
Windows hosting: Here, customers get the Plesk Control Panel. Following are the key features of the Windows hosting:
Classic ASP and .NET core
Microsoft SQL server
MVC and Silverlight
Windows Server
Linux hosting: For Linux operating system, buyers get cPanel Control Panel. Following are the features of the Linux hosting:
It supports Node.JS
Apache server
Python and Perl
MySQL & PostgreSQL
They provide Guru support:
Do you confused by hearing the term "Guru support"? Well, the guru support means fast and quick support. They are committed to providing super-fast customer support for 24/7 and for all 365 days of a year. One of their toll-free numbers is 000 800 443 0025. So, the customers don't need to worry about their customer support. Also, their Guru support comes in multiple languages. Customers can also send emails or can live chat with them. You can call them almost anytime whenever you have a hosting related query.
4 types of hosting at affordable prices:
A2 hosting offer 4 types of hosting packages to buyers. All these 4 types of hosting come with the excellent features. Let's take a brief glance at all these hosting types and their monthly pricing.
Shared hosting: It starts at $3.92 per month.
Reseller hosting: You can get reseller hosting for $13.19 per month
VPS hosting: For VPS hosting, buyers have to pay $5 per month.
Dedicated hosting: The price of dedicated hosting starts at $99.59 per month.
Account migration for free:
Many of the hosting service providers take some charges for migrating your website to their hosting service but in case of A2 hosting, you get this service for absolutely free. They take less than 72 hours to move your site to A2 Hosting. That's quite amazing.
Money-back guarantee:
A2 Hosting is better than other hosting services because it gives its customers 30 days money-back guarantee. That means if a consumer doesn't like their hosting service, he/she can apply for this money-back guarantee in the initial 30 days after buying. Other hosting services generally don't give such a money-back guarantee and that's why A2 hosting is one of the best hosting providers in the market.
 Green web hosting:
A2 Hosting is also helping our environment by actively participating in green energy practices. They are working with Carbonfund.org and planting trees since 2007. They modify and use the old hardware components.
 A2 Hosting is developer friendly:
It is an award-winning company that is developer friendly. Currently, they offer:
MySQL 5.6
PHP 5.4, 5.5, 5.6, 7.0, 7.1 or 7.2
NET 2.x, 3.x and 4.x
PostgreSQL 9.6
Python 2.6, 2.7 or 3.2
In short, customers should not hesitate to buy A2 hosting as they are one of the best web hosting providers in the market.